Snow Removal Information
November 17, 2023
Information on what not to do this winter. | Informations sur ce qu'il ne faut pas faire cet hiver.
Holiday Hours
November 22, 2023
Here's the information you need for the hours of operation during this holiday season. | Voici les informations dont vous avez besoin concernant les heures d'ouverture pendant cette période de vacances.
Public Notice | Avis Public
November 8, 2023
Pre-Approved Payment plan information. | Renseignements sur le plan de paiement préapprouvé.
Public Notice
November 17, 2023
A public notice to everyone about the state of our roads | Un avis public à tous sur l'état de nos routes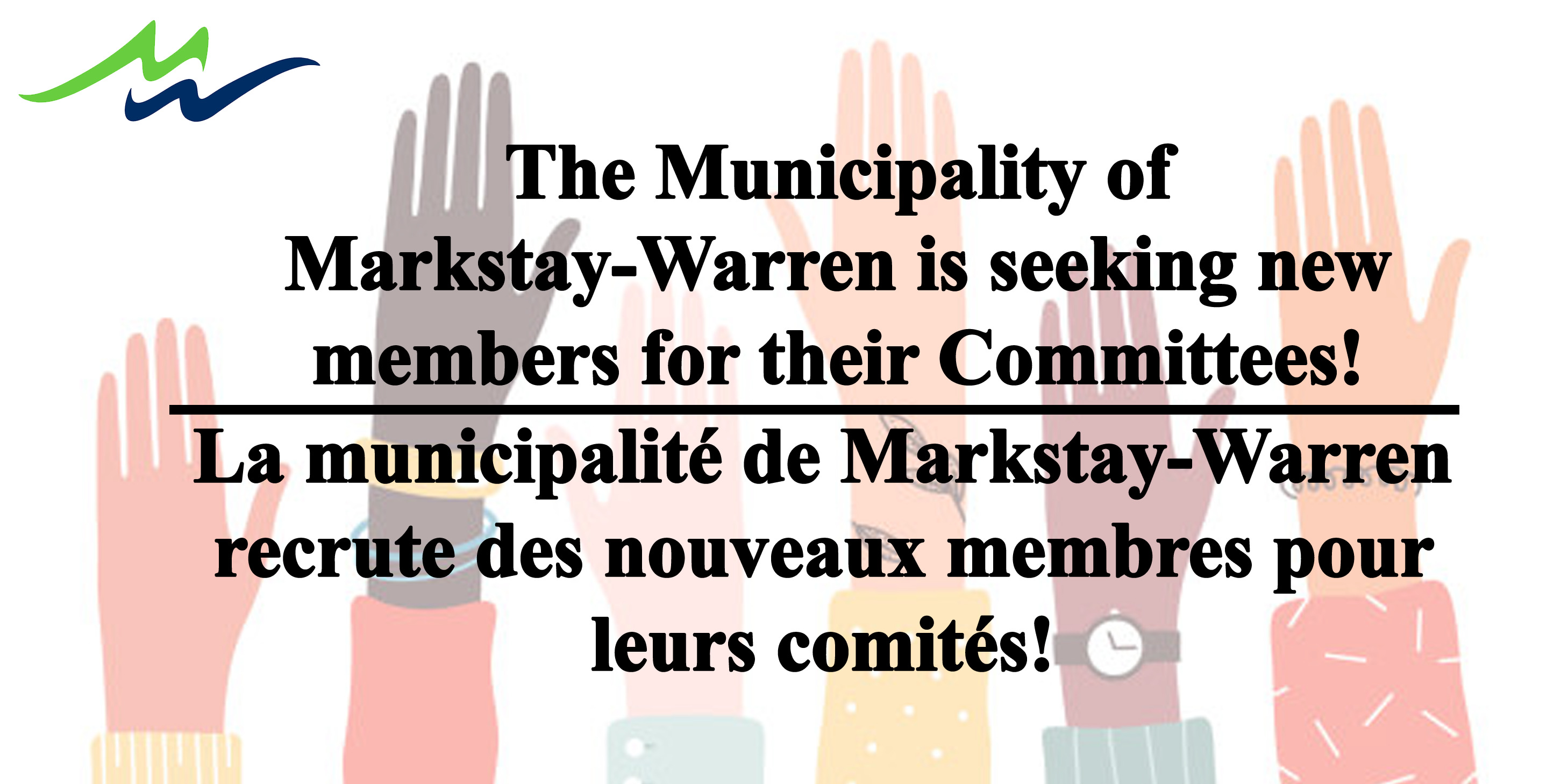 Still seeking new members for committees! UPDATED
November 17, 2023
The Municipality of Markstay-Warren is seeking new members for their Committees. | La municipalité de Markstay-Warren recrute des nouveaux membres pour leurs comités.
Exciting News for Markstay-Warren!
August 1, 2023
We have partnered with Habitat for Humanity! Please read for more details. English and French is available.
Visit the Newsroom