The news article cannot be displayed at this time.
---
Temporary Road Closure
September 28, 2023
Park Drive is having maintenance done, and will be temporarily closed. Please read more for further details. | Park Drive fait de travaux d'entretien et sera temporairement fermé. Veuillez lire pour plus de détails.
Happy 100th Birthday Celebration!
September 28, 2023
Let's all celebrate a member of our community reaching their 100th birthday! | Célébrons tous un membre de notre communauté qui atteint son 100e anniversaire!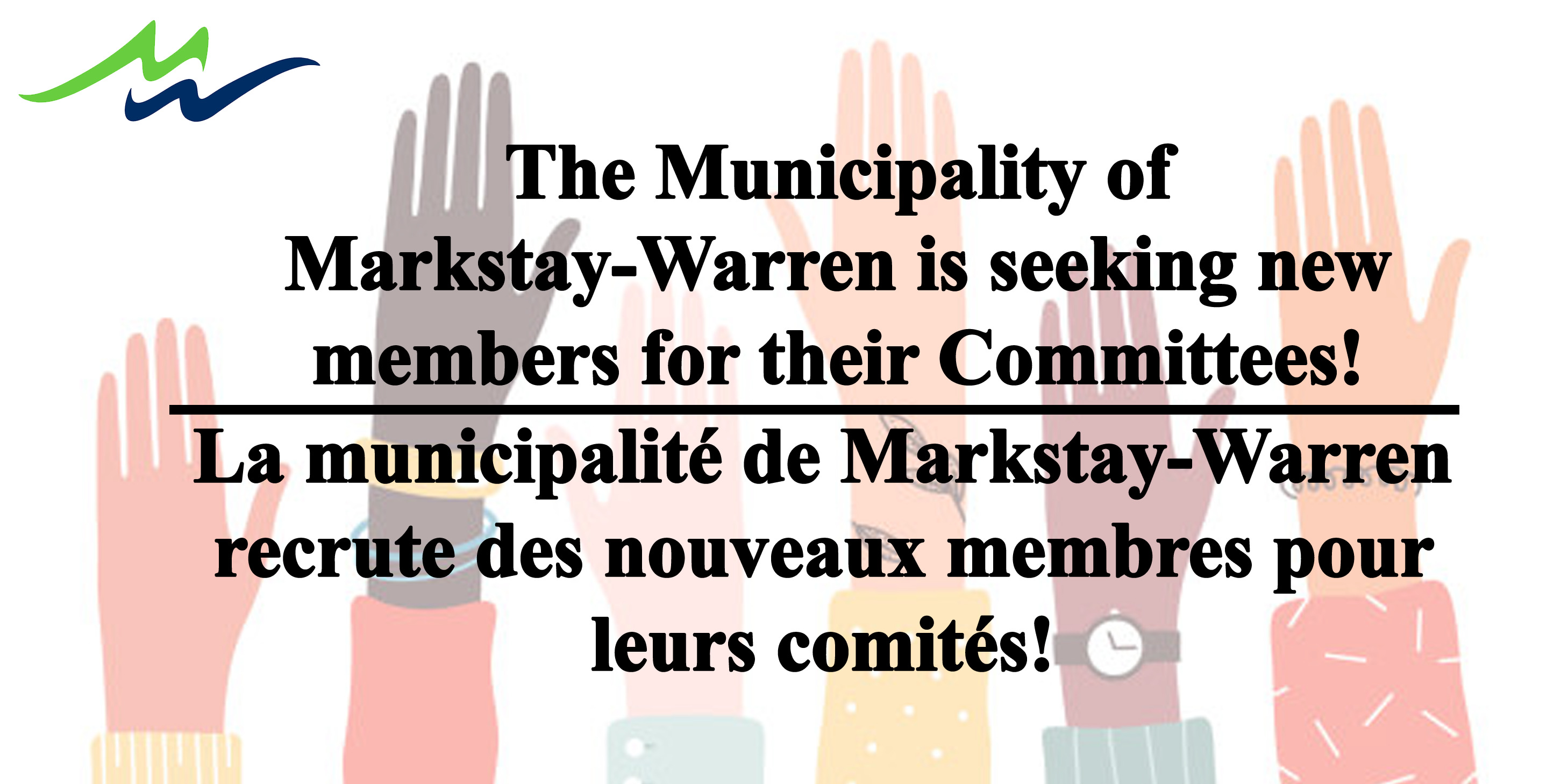 Still seeking new members for committees! UPDATED
September 28, 2023
The Municipality of Markstay-Warren is seeking new members for their Committees. | La municipalité de Markstay-Warren recrute des nouveaux membres pour leurs comités.
Congratulations to our Community!
September 28, 2023
Our Community was recognized by Marc G. Serré from Sudbury. Come watch the video! | Notre communauté a été reconnue par Marc G. Serré de Sudbury. Venez voir la vidéo!