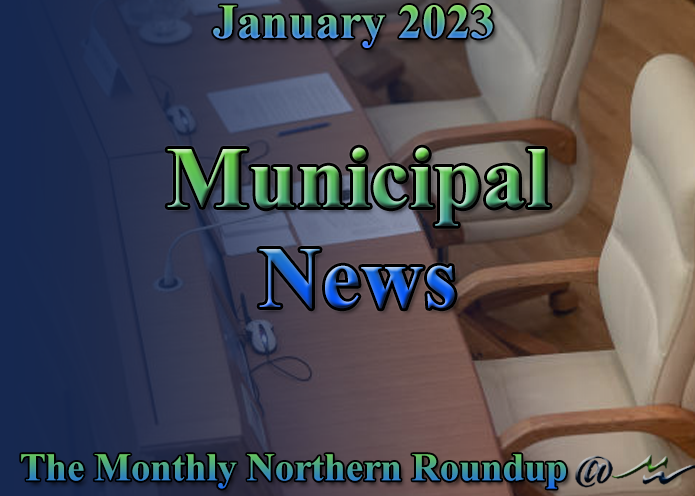 Municipal News and Other Information
February 3, 2023
By-laws from Fire Chief, Mark Whynott
Open Air Burning Permits
By-Law 2016-36
- Permits are required from January 1st to December 31st of each year.
- Can burn from 12pm to 8am from November to March.

There are 3 types of permits.
- Yearly Permits, $100.00 includes HST
- 10 Day Permits, $25.00 includes HST
- Incinerator Permit (Yearly), $100.00 includes HST

If there are restricted fire areas, only the 10 day permit may be extended.
Anyone caught not following this by-law can be charged and/or receive fines.
You can purchase a permit at the Municipal Office in Markstay during business hours. For more information, call 705-853-4536 ext. 210
Fun Facts about Schools in our Area
Fact #1 - Did you know that the Markstay-Warren area has 4 schools within its vicinity. They include: École St-Thomas in Warren, École Publique Camille-Perron in Markstay, Markstay Public School in Markstay, and St. Mark Catholic School in Markstay.

Fact #2 - You have an equal number of choices and schools in English and French as you do for the Public and Catholic variants.

Fact #3 - Every school has a mascot. The schools in our area are no different. École St-Thomas has a moose as their mascot. École Publique Camille-Perron has the thunder bird. Markstay Public School has the timberwolves. St. Mark Catholic School has the lynx.
Interesting tidbits about the Library in our Area
From January to end of November the library welcomed 7871 people into the library!
The Library has something for everyone. Available to borrow are: books, dvd's, magazines, eBooks and audiobooks through Libby and French language eBooks and Audiobooks though Cantook. For those with print disabilities we have CELA audiobooks available.
Equipment available to borrow: urban walking poles, snowshoes, light therapy to go, Ontario Day Park Passes, puzzles, and more. The library has free Wi-Fi, public computers and offers tech support as well as access to print and scan documents. Drop by after school when we are open and you will find a craft for your child(s) to complete.
For more information on the library, please visit https://markstay-warren.ca/en/residents/municipal-library or their facebook page https://www.facebook.com/MarkstayWarrenLibrary.

---
Temporary Road Closure
September 28, 2023
Park Drive is having maintenance done, and will be temporarily closed. Please read more for further details. | Park Drive fait de travaux d'entretien et sera temporairement fermé. Veuillez lire pour plus de détails.
Happy 100th Birthday Celebration!
September 28, 2023
Let's all celebrate a member of our community reaching their 100th birthday! | Célébrons tous un membre de notre communauté qui atteint son 100e anniversaire!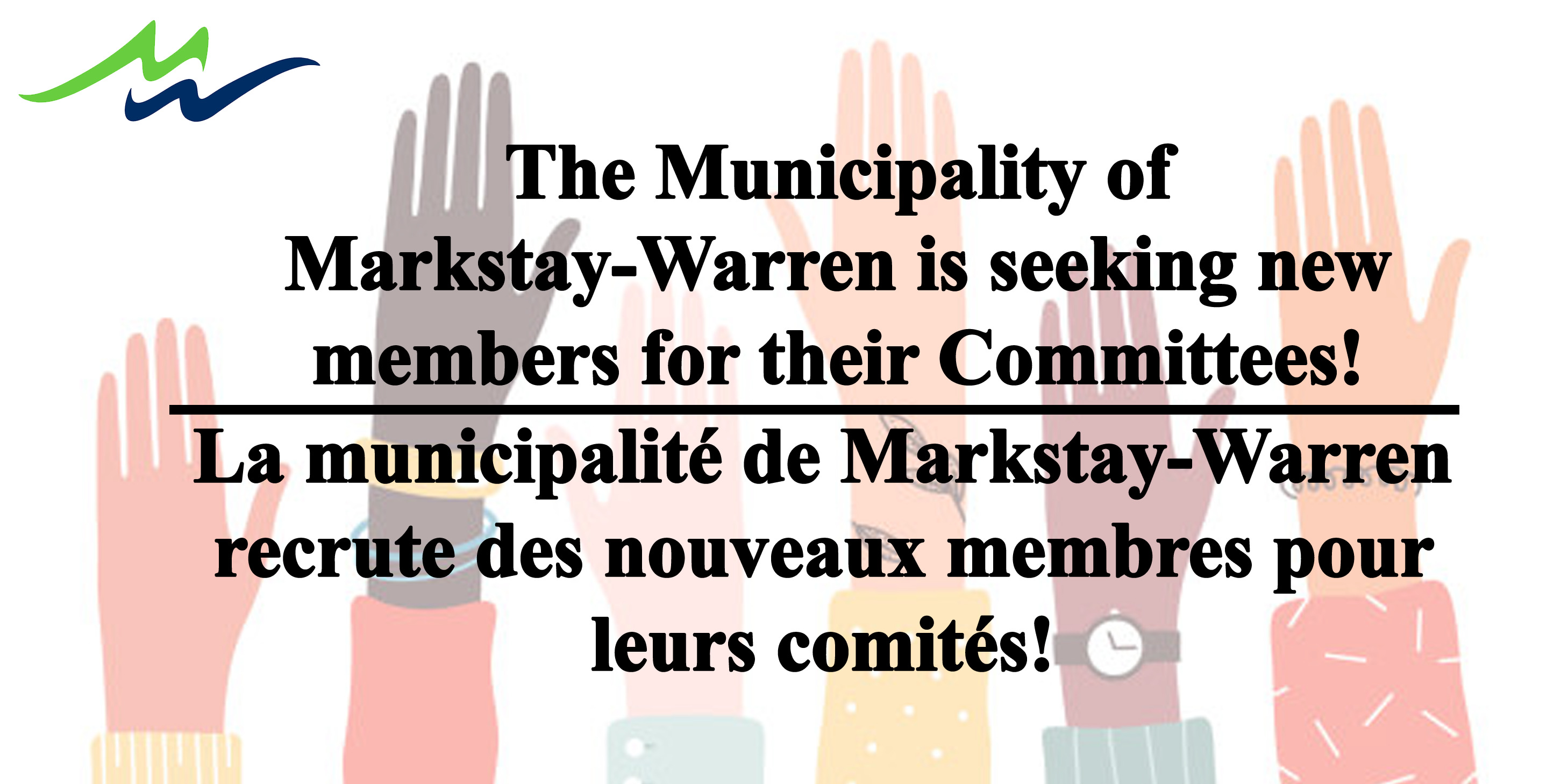 Still seeking new members for committees! UPDATED
September 28, 2023
The Municipality of Markstay-Warren is seeking new members for their Committees. | La municipalité de Markstay-Warren recrute des nouveaux membres pour leurs comités.
Congratulations to our Community!
September 28, 2023
Our Community was recognized by Marc G. Serré from Sudbury. Come watch the video! | Notre communauté a été reconnue par Marc G. Serré de Sudbury. Venez voir la vidéo!