Business Awards Gala | Gala des prix d'entreprises
August 18, 2023
Sudbury East Chamber of Commerce is hosting the 2023 Business Awards Gala on November 4, 2023 at 6pm and it will be held at the Killarney Mountain Lodge located at 3 Commissioner St, Killarney. Each ticket costs 80$+ HST.
Below you can find links to specifics of the event, including the Nomination Forms, and where to purchase your ticket for the Gala.
-------------------------------------------------------------------------------------------------------
La Chambre de commerce de Sudbury Est organise le gala des prix d'entreprises 2023 le 4 novembre 2023 à 18h et il se tiendra au Killarney Mountain Lodge situé au 3 Commissioner St, Killarney. Chaque billet coûte 80$+ HST.

Vous trouverez ci-dessous des liens vers les détails de l'événement, y compris les formulaires de nomination, et où acheter votre billet pour le gala.


---
Temporary Road Closure
September 28, 2023
Park Drive is having maintenance done, and will be temporarily closed. Please read more for further details. | Park Drive fait de travaux d'entretien et sera temporairement fermé. Veuillez lire pour plus de détails.
Happy 100th Birthday Celebration!
September 28, 2023
Let's all celebrate a member of our community reaching their 100th birthday! | Célébrons tous un membre de notre communauté qui atteint son 100e anniversaire!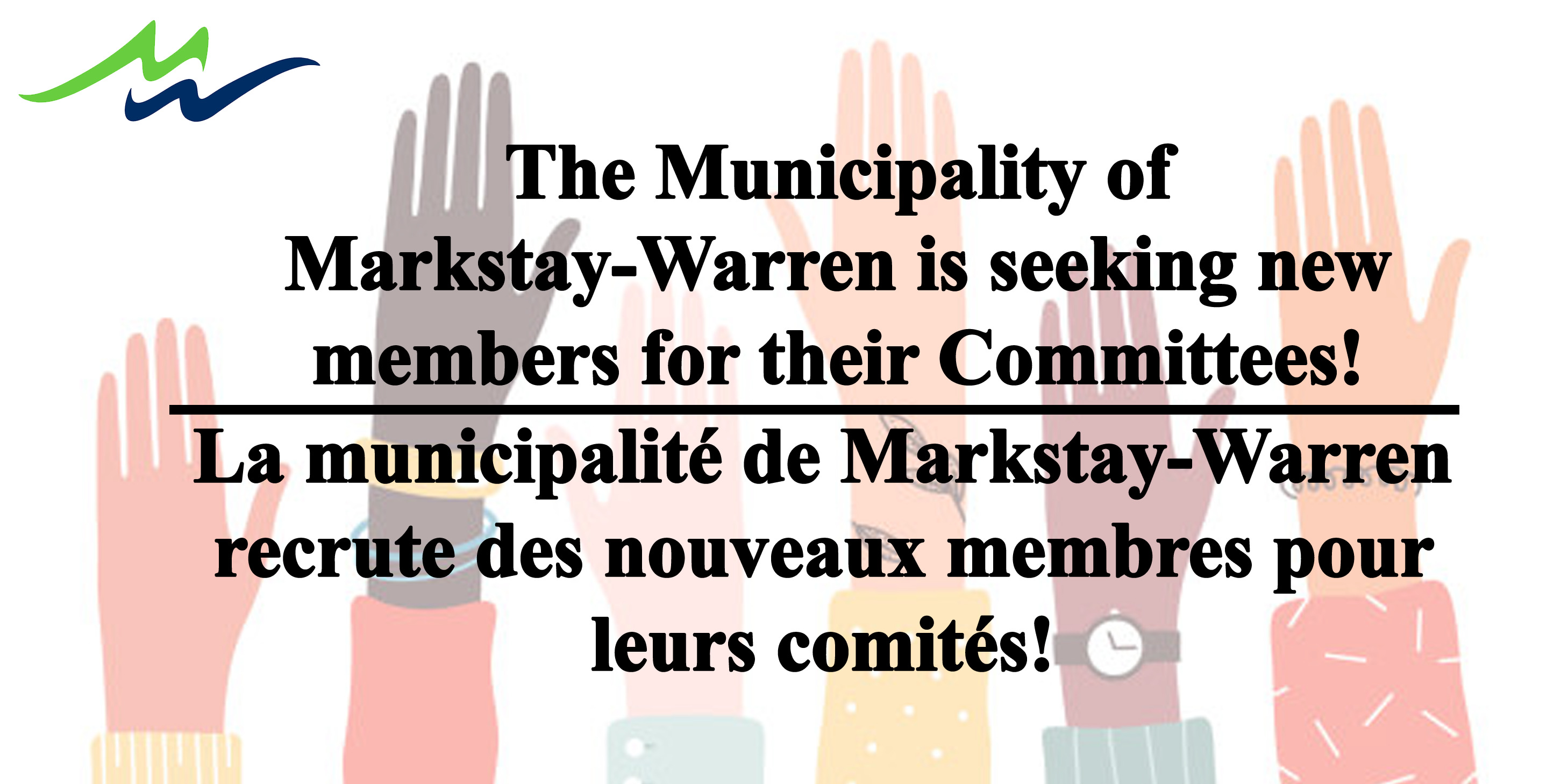 Still seeking new members for committees! UPDATED
September 28, 2023
The Municipality of Markstay-Warren is seeking new members for their Committees. | La municipalité de Markstay-Warren recrute des nouveaux membres pour leurs comités.
Congratulations to our Community!
September 28, 2023
Our Community was recognized by Marc G. Serré from Sudbury. Come watch the video! | Notre communauté a été reconnue par Marc G. Serré de Sudbury. Venez voir la vidéo!