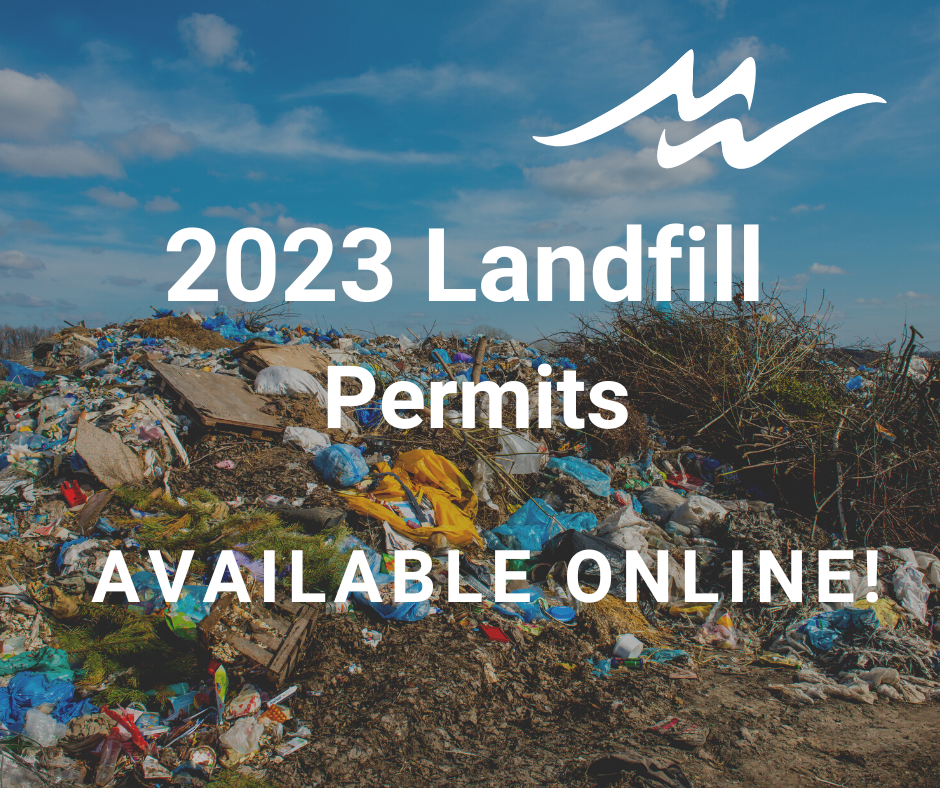 2023 Landfill Permit
July 21, 2023
As part of process improvements, the Municipality of Markstay-Warren has introduced the landfill permit process online for 2023!
As part of this process, the permit holder will no longer need to go to the office to receive a landfill permit. Everything can be handled online!
In the event that a permit holder would prefer a paper copy of the landfill pass, go to the municipal office during business hours OR call the office to make arrangements to receive one.
Please note that due to the critical nature of the municipal landfill site, people that do NOT reside or own property in Markstay-Warren are prohibited from using the Markstay-Warren landfill site.
PROOF of residency or proof of property ownership will be required to obtain an approved landfill permit.
---
Temporary Road Closure
September 28, 2023
Park Drive is having maintenance done, and will be temporarily closed. Please read more for further details. | Park Drive fait de travaux d'entretien et sera temporairement fermé. Veuillez lire pour plus de détails.
Happy 100th Birthday Celebration!
September 28, 2023
Let's all celebrate a member of our community reaching their 100th birthday! | Célébrons tous un membre de notre communauté qui atteint son 100e anniversaire!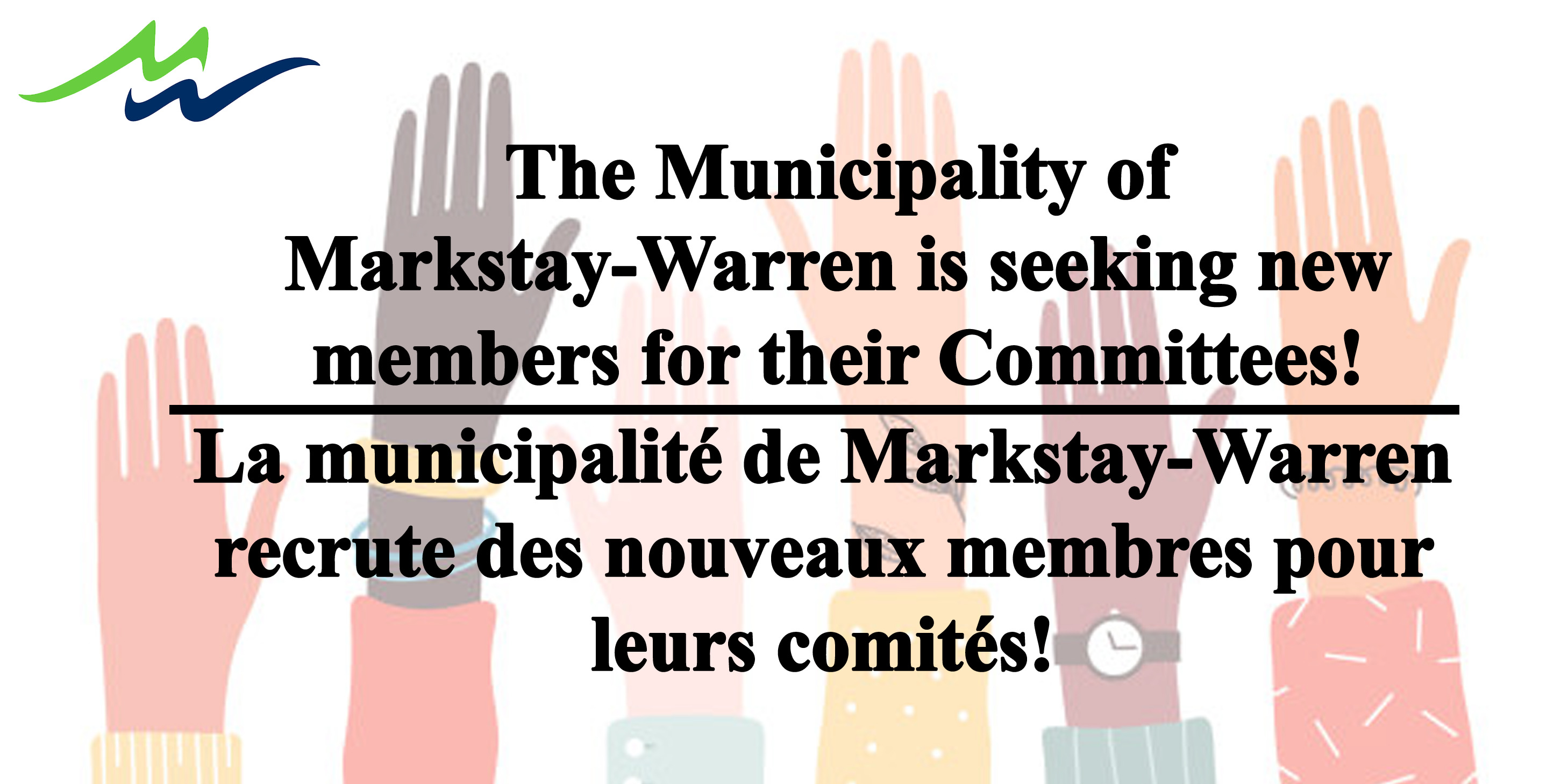 Still seeking new members for committees! UPDATED
September 28, 2023
The Municipality of Markstay-Warren is seeking new members for their Committees. | La municipalité de Markstay-Warren recrute des nouveaux membres pour leurs comités.
Congratulations to our Community!
September 28, 2023
Our Community was recognized by Marc G. Serré from Sudbury. Come watch the video! | Notre communauté a été reconnue par Marc G. Serré de Sudbury. Venez voir la vidéo!